The COVID-19 pandemic has had the unexpected consequence of turning all parents into full-time teachers. The way students are taught compared to the past and the setbacks of online learning make teaching difficult. Parents and teachers find themselves struggling to help their students stay on task with their schoolwork. Sometimes, one of the best ways to assist our students in their learning is through reading. When students read about topics, they become more exciting because of relatable characters and engaging graphics. If you are finding that your students need materials that stimulate their brains or advance their knowledge of certain STEM subjects, use these ten STEM book recommendations for grades K-8.
STEM Book Recommendations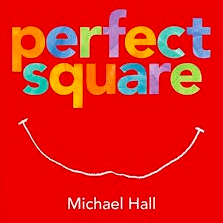 1. Perfect Square  It's never too early to get young students thinking about spatial concepts and engineering, and this colorful book accomplishes just that. With a powerful message about overcoming life's obstacles, Perfect Square peaks curiosity and creativity in any young learner, and is a necessity for all children's bookshelves. Additionally, it's a Goodreads Choice Awards Best Picture Books nominee!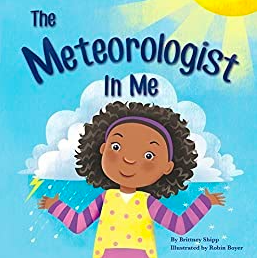 2. The Meteorologist in Me,  is another book your students will never want to stop reading. It combines vivid illustrations with an inspiring story about a young girl hoping to become a meteorologist. Along the way, she shares fascinating weather facts that will peak your student's interest. She also explains the science behind it.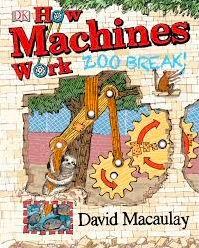 Captivating Reads for Your Students
3. How Machines Work: Zoo Breaks!  If you have an animal-lover at home or in class, this book is perfect. This picture book explores the science behind everyday machines and is complete with pop-outs, pull-outs, and other interactive elements! Your aspiring engineer will fill plenty of rainy days exploring all this book has to offer.
4. Mission Addition: Addition is one of the most foundational pieces of mathematics and is also where many kids meet their distaste for math. Once numbers start getting combined together, it can become pretty overwhelming for a lot of kids! Luckily, Mission Addition subtracts all the worry students may have about adding.
Promoting Creative Thinking At Home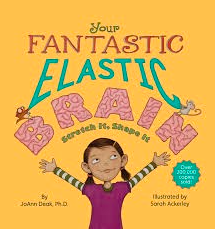 5. Your Fantastic Elastic Brain serves the dual purpose of introducing students to elementary anatomical functions of the brain and teaching them the value of a growth mindset. The brain can be a tough concept for students to tackle, but Dr.Deak lays out the information in an easy manner while giving them the resilience to overcome any obstacles they may encounter in life.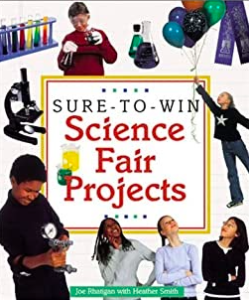 6. A must-have for those who love to get their hands dirty, this Sure-To-Win Science Fair Projects is complete with a plethora of biology, chemistry, and physical science projects. They are not only perfect for the school science fair, but also for at-home experiments as well. The simple step-by-step instructions make this book a student-favorite.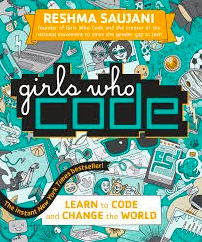 Books They'll Love to Read
7. Unfortunately, the tech industry has a major gender gap. Girls Who Code works to narrow that gap and share the beauty of coding with girls of all ages. This interactive book is a wonderful place to start on a coding journey. Girls Who Code: Learn to Code and Change lays out the ways coding is used in nearly every job sector, introductory concepts, and features personal stories of women from NASA and Pixar, just to name a few!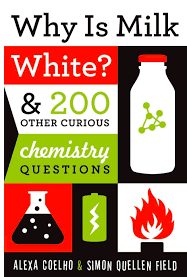 8. If your student's favorite word is "why," look no further! In this Q&A guide, students can discover answers to some of their most burning questions and understand the chemistry behind these answers. Why Is Milk White?: & 200 Other Curious Chemistry Questions provides the perfect background for more advanced high school courses. Along with straightforward explanations, there are twelve unique at-home experiments included!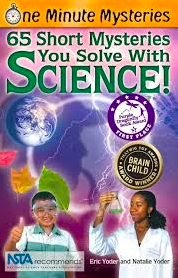 Fascinating Books Your Students Will Enjoy
9. Perfect for a sleuthing scientist, this 65 Short Mysteries You Solve With Science! (One Minute Mysteries) is bursting with thought-provoking mysteries that target basic school science skills. The National Science Teaching Association endorses this hard-to-put-down masterpiece that will have your student captivated for hours on end.It's also perfect for long car-rides or fun dinner table activities!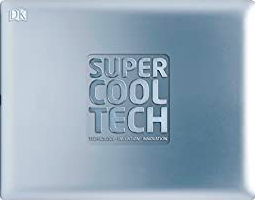 10. Trying swapping the iPad for a different mouthful of technology. DK's book is chock-full of cool designs and gives the inside scoop on how all our cool tech works. Super Cool Tech: Technology, Invention, Innovation even takes it a step further by examining the cool inventions people can create in the future.
 Written by Lucy Reid
50 STEM Books to Update Your Collection. (2018, August 29). Retrieved January 18, 2021, from https://www.weareteachers.com/stem-books-classroom-library/
Best STEM Books K–12. (n.d.). Retrieved January 18, 2021, from https://www.nsta.org/best-stem-books-k-12
McFadden, C. (2019, August 20). 30+ STEM Books to Inspire Your Kids, Boost Their Curiosity. Retrieved January 18, 2021, from https://interestingengineering.com/30-stem-books-to-inspire-your-kids-and-boost-their-curiosity