STEM seems to be the latest educational buzzword! It gets tossed quite a bit without everyone truly understanding its meaning or importance. For starters, STEM stands for science, technology, engineering, and mathematics. Furthermore, STEM focused careers, classes, books, curricula, etc exist, so knowing STEM's value becomes important. STEM focuses on the integration of these four subjects, allowing students to understand the connections and relationships between them. It's also key to note that STEM is for all ages. At NSTEM, we like to use the term "K to Career," and it aligns perfectly with the STEM philosophy. Hence, the reason both six-year old's and sixteen-year old's could be working on STEM-related problems.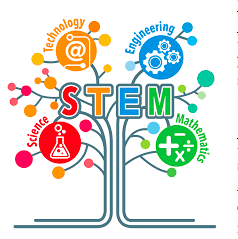 STEM Education's Importance
Now that you know the meaning of STEM, it's important to stress why a student's education must include STEM.  As the National Science Foundation puts it, "[i]n the 21st century, scientific and technological innovations have become increasingly important as we face the benefits and challenges of both globalization and a knowledge-based economy. To succeed in this new information-based and highly technological society, students need to develop their capabilities in STEM to levels much beyond what was considered acceptable in the past." Not only is there a demand for STEM positions (2.4 million STEM jobs went unfilled in 2018), but STEM-minded children are more prepared to tackle our world's problems. Consider climate change, our fickle economy, world hunger, or the COVID-19 pandemic. All these issues involve science, technology, engineering, and math to a high degree. 
Diversity in STEM
As much as we love STEM, it is not perfect yet. Most notably, not everyone has equal access to the STEM field. Unfortunately, members of minorities find themselves severely underrepresented in STEM. Just 2.2% of Latinos, 2.7% of African Americans, and 3.3% of Native Americans and Alaska Natives have earned a university degree in STEM fields. This underrepresentation means minorities lack access to STEM-related jobs. STEM-related jobs are often high-paying, and the field misses out on their invaluable insight and perspective. Sadly, this inadequate demographic representation exists in a two-prong. Women make up half the United States' college-educated workforce but only 28% of the science and engineering workforce. Both minority members and women constitute for a lack of representation in STEM, but NSTEM hopes to change this sad reality.
So now that you know what makes a STEM education so valuable, what does NSTEM do to assist in this effort? What can you gain through partnering with them?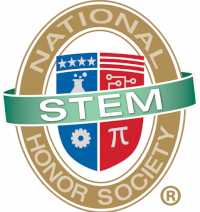 NSTEM works tirelessly to make STEM education more accessible and affordable to students of all ages. For a fee of $295, a school's chapter is provided with a resource library, scholarship and grant opportunities worth millions of dollars. Apart from this, NSTEM offers curriculum, events, and awards all specific to your chapter's relevant grade level. Our project-based learning approach ensures each student engages in fun activities and becomes a lifelong lover of STEM. We also provide recognition for especially high-achieving students and educators through membership in an esteemed honor society. With an NSTEM membership, you attract more STEM-minded students to your institution. You also help make STEM education available to those of all backgrounds. An NSTEM chapter is the perfect launching pad for your students' burgeoning interests! We constantly expand the opportunities we offer and are thrilled to be making a difference in the lives of our future STEM leaders!

Written by Lucy Reid