Are you a teacher or educator with big ideas for your school? Do you struggle to bring them to life because of financial troubles? If so, grants are a great way to jumpstart programs for your students! Listed below are 10 fantastic grants that believe in the incredible work of teachers like you. They want to provide resources to help remove some of the obstacles that prevent you from being the best teacher you can be.
1. The Braitmayer Foundation Grants for Innovation in Education began in 1964 and funds K-12 initiatives that include curriculum reform, professional development, and much more. Recipients can receive up to 35,000 dollars, and the organization is supportive of having teachers of diverse backgrounds and experiences. 
2. The American Association of Educators Classroom Grant is perfect for those looking to purchase more materials for their classrooms. In the past, awardees have put money towards books, calculators, lab materials, software, art supplies, and more. Grants are up to $500 and have two rounds of applications per year (Fall and Spring).
3. Having donated over 41 million dollars to schools already, the American Honda Foundation Grant is well established and respected. Additionally, they are supportive of projects and programs that are STEM-focused but also fund teacher training and literacy programs.

4. The Captain Planet Foundation believes in preparing the next generation to protect Mother Earth. Therefore, they generously offer four different types of grants. These are for educators who have plans to design and implement hands-on environmental projects for students K-12. These grants are currently postponed due to COVID-19, but the website will be updated once they resume.
5. The large video game enterprise is also passionate about educating today's students. Their grants have funded a wide range of projects, all STEM-based. From after-school programs to projects that benefit underprivileged girls to promoting digital literacy, these grants cover them. In addition, colleges are also eligible for this grant.
6. If you are a math teacher for grades K-12, this grant may be perfect for you! The NCTM hopes their funding is used to encourage the innovative use of technology and other tools. The NCTM aims to help teachers and students to visualize and concretize mathematics abstractions. Of course, teachers may use the money to purchase calculators, equipment, books, tablets, etc.
7. The National Science Foundation Discovery Research grant has funded hundreds of projects reaching preschoolers through high school seniors. They welcome ideas that are out of the box and engage students in their STEM learning. Overall, they support six different types of projects: exploratory, design and development, impact, implementation and improvement, syntheses, and conferences.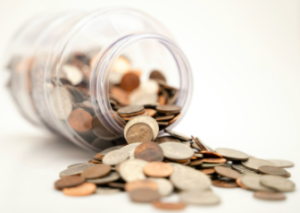 8. This government fund aims to promote the use of technology in classrooms. They distribute computers to students who lack the amazing resources a laptop can offer. Amidst the world of online learning, computers have never been so critical to teaching. If there are children at your school who are without this helpful tool, consider applying for this grant today.
9. The Inven Teams Grant places a special emphasis on encouraging young women and students from underrepresented backgrounds to pursue STEM. A group of high school students, educators, and mentors can receive a grant of up to $10,000 to work on solving a real-world problem.
10. Every year, the National STEM Scholar Program selects 10 middle school science teachers from across the country to participate in a week-long advanced STEM training program. It involves national network building, a generous stipend to implement their STEM project idea at their school. Furthermore, they will receive sponsored attendance at the National Science Teaching National Conference. They also receive mentoring for a full year from Western Kentucky University faculty. 
Although applying for grants can seem like a daunting task, the work will pay off when YOU can realize your STEM dreams for your students. They will not only have a better experience learning in your class, but they are more likely to fall in love with STEM and pursue it as a career—all thanks to your dedication as an educator! 
Written by Lucy Reid
Visit the NSTEM page for more posts about our STEM community!