Captivating Students With STEM
Sometimes, it's difficult to keep students interested in STEM. Students can grow bored of STEM for multiple reasons.
They may lose interest in STEM from an early age if they are completing mindless worksheets and tasks.

Students can lose interest if they don't get the help that they need when learning different topics.
But the National STEM Honor Society (NSTEM) is here to help YOU keep your students interested in STEM.
STEM Projects
Teachers have found that students in Kindergarten easily stay interested in STEM because of projects. But this can also apply with most elementary school students. Project examples for students K-3 include:
Doing an experiment with water to explore the water cycle.

Having a plant in the classroom for the students to take care of, so they'll learn about plants and soil.

Or even having students build and test paper airplanes to discover the secrets of engineering!
It's also a great idea to send projects home with the students to keep them actively involved. They can do these experiments with their parents, allowing them to investigate STEM in the classroom and at home.
In some projects, it's nice to use online resources for the students. In this day and age, elementary school students often know more about iPads and tablets than everyone else! Check out these apps for your students. 
Learning in 6th-8th Grade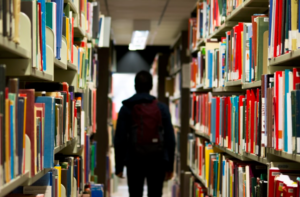 Middle school students are a bit trickier to engage as they transition from an elementary mindset to new interests. Teachers should use online resources to supplement lessons to their students. Educators should utilize project-based learning to attract the attention of their middle schoolers.
Project based learning (PBL) projects can help students work on real world problems and come up with their own solutions. Teachers can also incorporate some games into the lessons like Jeopardy and offer them a prize. Fun games and innovative teaching practices keep students interested.
High School STEM Education
Similarly, high school teachers can incorporate technology into their lessons. Online resources such as Quizlet, Kahoot!, Edpuzzle, and Prezi change up how students learn.
Apart from that, high school students love PBL because they get a hands-on learning experience rather than sitting through "boring" lectures. PBL helps prepare students for the research or internships they may acquire in college and teaches them how to solve real-world problems.
Teachers should engage students with games like Quizlet Live, which gives students a fun way to review materials before assessments.
Teachers can work with their nearest college STEM departments to have college students show demonstrations to high school students. 
Educators should incorporate lessons using technology such as videos from BrainPop or Crash Course.
And most importantly, get students focused through fun activities via PBL.
Students will stay interested in STEM if they engaged in fun projects and teaching methods. Teachers can reach out to universities and have STEM college students talk with younger students or host STEM events. PBL will have your students wanting to learn about STEM, so make sure to use it to its fullest potential. We hope you've found some new techniques to bring the joy back to learning for you students!
Written by Lee Metoyer
Visit the NSTEM page for more posts about our STEM community!