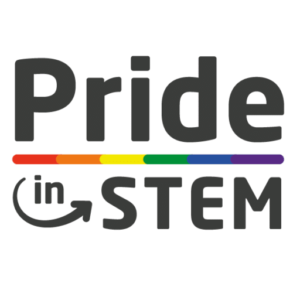 Visibility
Representation is so important, especially in career fields that are so extensive. When LGBTQ+ students see themselves represented in something that interests them, they see that field as a safe space for them. LGBT high school seniors whose STEM curriculum included positive LGBT content are twice as likely to choose a college major in those fields.  Those in marginalized groups, such as the LGBTQ+, need to feel safe and accepted in their career field. Visibility is important to those LGBTQ+ people in the STEM field, getting the recognition that they deserve. 
Underrepresentation in the STEM Field
The underrepresentation of the LGBTQ+ community can be very damaging to the community and have negative effects on individuals. There are still barriers the community is facing in the field of STEM. Underrepresentation can make marginalized people feel unwelcome and devalued. Many LGBTQ+ people also fear they will damage their careers if they come out to their colleges. This year, a study published in Science Advances reported that LGBQ individuals are less represented in STEM than their heterosexual counterparts. When students don't feel like they belong in their field they are more likely to not stick with it, leading them into careers that they are not as passionate about. 
Overcoming Obstacles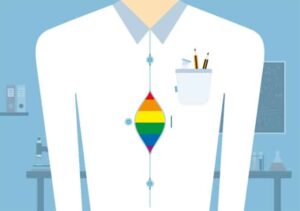 There are many struggles in the STEM field the queer community has gone through. Overcoming obstacles that heterosexuals and cis-gendered people don't have to deal with is unfortunately a common experience among LGBTQ+ STEM professionals. As a result, many refrain from coming out to their colleagues due to fears of prejudice and harassment. This is something we need to fight for, for everyone to be able to be their true selves in their place of work. Lauren Esposito, an openly queer scientist, created 500 Queer Scientists, a visibility campaign to give scientists a platform for sharing personal STEM stories. 
How Can We Increase LGBTQ+ Visibility in STEM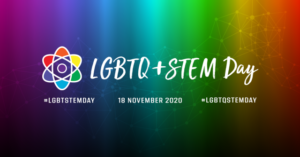 Visibility is only the first step when it comes to equality within STEM. Everyone deserves to see themselves in the representation of a career field. Giving platforms to queer STEM researchers to promote diversity and share their stories is important for LQBTQ+ visibility. Social media is a big way to get voices out there and heard, with the hashtag LGBTSTEMDay getting over 75 million hits on Twitter and Facebook. Many organizations give platforms for LGBQ+ in STEM, such as 500 queer scientists. 
Inclusion
Advocating for diversity and being inclusive in schools shapes how students view career fields. LGBTQ+ Inclusive curriculum acknowledges that there are more than two genders in the animal kingdom; for instance, some animals, such as frogs, can change their biological sex. Pointing out that nature is very gender and sexually diverse validates the queer community through STEM. STEM can also be inclusive by acknowledging the lives of LGBT individuals in the field. This shows students that anyone can make accomplishments in STEM. When students see themselves represented in the STEM field, they are more likely to pursue fulfilling STEM careers.
Written by Olivia Kirven