What better way to learn than when you are having fun? The STEM fields are the most intimidating for young high school students as they form themselves and prepare for a career. One might imagine formal events, like winning a Nobel Prize, or boring blueprints and sketches when thinking about STEM. However, STEM is not lifeless and two-dimensional but can be very fun to use as well as learn.
Video games are a product of computer science, and thus, fit under the STEM family. While computer science is required to make games, no one needs to love STEM to learn a thing or two from playing video games. So, while STEM is needed to make video games, it also nurtures a positive attitude towards STEM and its products by making it more fun to learn.
Ever since the late 90's, video games have exponentially grown in popularity among nearly all demographics. With the dawn of the digital age, computer literacy and overall exposure to new technologies is paramount to the success of anyone who wants to grow in the STEM fields. Video games are a fantastic way to expose yourself to new technologies, especially when it comes to computers. With beautifully designed user interfaces bringing together form and function in a video game, you can learn tricks and rules of thumb for when you start designing your own user interface. Not to mention clever game mechanics that are applicable outside recreation like playing with physics engines. Although, not all the learning comes from analyzing video game designs but by simply playing the video game itself!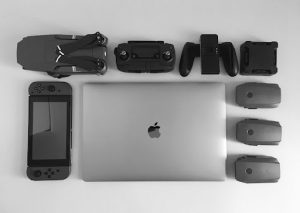 There is a huge online community for every kind of game you can imagine. People of all ages and backgrounds come together to make games that can teach you relevant STEM skills. One such video game is called Puzzle Sigma by Jon Topielski. In this game, players use their knowledge of mathematics and puzzle solving to move through each level. Tying together math functions to boxes with numerical values to reach a target value makes up most of the game. The simplicity of the game is where it shines the most. The further you get into the game, the sharper your mathematical and puzzle solving skills will need to be to beat the game. This kind of game not only teaches and reinforces simple mathematics but also teaches the player how the math fits into a two dimensional space. This two pronged challenge will really engage the player while keeping it fun and casual. Click here to play the game for free! 
Video games are uniquely poised to make learning STEM fun and creative. The blend of technical knowledge required to create a video game and creativity needed to present it in a way that engages the player gives video games an advantage in the classroom. A master crafted video game can stick with a player for their entire lives, serving as an inspiration for others to apply their knowledge and create their own video games and thus making STEM a little less intimidating and more exciting for new students to dip their toes into.  
Written by: Alexander Jones
October 13, 2021