This December, East Asia Research (EAR) and Australia's Curtin University will be hosting a virtual event where educators, leading academics, and curriculum developers will meet to present their ideas and experiences using technology for STEM education. The International Conference on Technologies in STEM (ICTSTEM) will take place over two days: December 14th-15th. 
East Asia Research is an organization based in Singapore with a mission of the "dissemination of knowledge from the Asia focused research Conferences and Publications by EAR" in an effort to "enhance productivity and reduce poverty in Asia."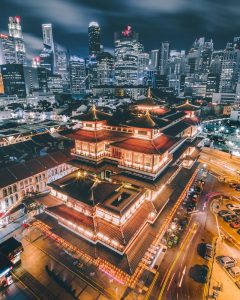 Australia's Curtin University is based in Western Australia but has a campus in Singapore as well as other countries. The school describes itself as "technology-rich" and offers undergraduate and postgraduate degrees in engineering and related sciences as well as others.
The education virtual event will have keynote speakers from the hosting organizations that include Dr. Tan Jing Hee, the Executive Director & Chairman of its Academic Board of East Asia Institute of Management, Dr. Jeremy Pagram (conference co-chair) and Dr. P John Williams (conference co-chair). Another notable speaker will be Professor Chanita Rukspollmuang who is the assistant president from Chulalongkorn University based in Bangkok. 
Other individuals outside the host organizations can register their papers to give a presentation roughly 20 minutes long. Participants also have the opportunity to have their papers published in a Springer publication titled International Conference on Technologies in STEM 2021 Programme & Abstract Book. 
When the education virtual event goes live, the stream will be split into two sections. One half will feature Practitioners and the other half will feature Researchers. From these two streams topics will include (but not limited to) Interdisciplinary Education, Early Childhood Technologies Education, Technologies in Science Education, and Equal Access to Education. Some of the previous presenters from 2019 such as David Watson and Chloe Lau gave a talk on "Real-World Learning with Augmented Reality". Another presentation from 2019 featured Xin Zhao and Andrew Cox from the UK titled "Learning and Teaching in a digital age: using visual tools to support diverse classrooms".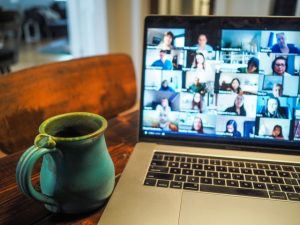 This conference serves to bring together STEM educators to brainstorm ideas, address new problems and opportunities with education technology, as well as connect organizations that otherwise would not have worked together should the conference have never been held. EAR found a way to make the conference virtual and continue to share ideas amidst a global pandemic. 
Sources: