The researchers from the NIH Brain Research Through Advancing Innovative Neurotechnologies have revealed their in-depth study of the brain's primary cortex cells. Their project, a culmination of 17 other studies, took 5 years of research and will be effective in future understanding of the brain, its function, and brain diseases.
This study, which was conducted by at least 250 researchers, first began in 2017. According to neuroscientist Helen Bateup, UC Berkeley professor, Dr. John Ngai, was named Director of The Brain Initiative project after he altered the genes in two mice which  "provided novel tools for illuminating the connections of the newly identified cell types." This means that by removing certain genes in the mice, they are able to identify and characterize new cells. They use mice because of the similarities in their DNA compared to humans.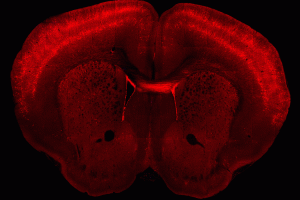 The way this research is possible is through dozens of techniques to characterize each cell. Other ways include identifying gene expression levels, determining the genome's chromatin architecture, and using artificial intelligence. 
In the past, researchers have identified "dozens of different cell types based on their shape, size, electrical properties and which genes are expressed in them." But this research shows that the primary cortex of the brain uses at least 116 types of cells to control movement of the body. To UC Berkeley researcher Dirk Hockemeyer, this study provides "a much deeper, granular understanding of what that cell type is and its basic properties." 
Launched in 2013 by President Barack Obama, the BRAIN Initiative is an organization with a mission to pioneer a clearer understanding of the human brain. With understanding of these cell types, it will make it possible to "understand how those parts work together," and "enable the development of new therapies for neurologic and neuropsychiatric diseases," according to Dr. Ngai.
If you enjoyed this article, check out https://www.nstem.org/blog/ to read more! 
Resources:
Written by: Kathryn Cottingham
November 26, 2021