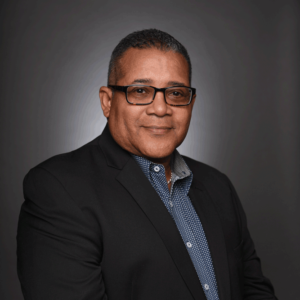 Atlanta, GA (May 10, 2021) – NSTEM™ is delighted to introduce Jose A. Marquez-Leon, National President and CEO of TechLatino: Latinos in Information Sciences and Technology Association (LISTA) as its next Advisory Council member. 
NSTEM™ has partnered with the CEO and founder of TechLatino, Jose A. Marquez-Leon, to

offer a unique opportunity to engage, support, educate, and advance the careers of Hispanic students and professionals through STEM. Together, NSTEM™ and TechLatino hope to develop and elevate Latino professionals worldwide.

With his innovative strategies and focus on inspiring Latino/as in science, technology, engineering, and math (STEM), Jose will be a crucial member of the NSTEM™ Advisory Council.

Through this partnership, NSTEM™ and TechLatino will transform the future of STEM education and

make a difference in the lives of young Latinos worldwide.
TechLatino's mission is to educate, motivate, and empower the Latino Community with the use of technology while working to actively represent and increase opportunities for Latinos in STEM: "from classroom to boardroom." TechLatino's programs, initiatives, and national conferences help its members grow by providing development opportunities and a way to develop a network of their own through the members they meet. TechLatino also aims to expose its members to the quality education that will benefit their careers. The partnership between NSTEM™ and TechLatino enables underrepresented groups to access a plethora of STEM opportunities and foster a passion for STEM in students From K to Career™. 

Marquez-Leon emphasizes the importance of TechLatino's mission, "Developing the next generation of diverse tech professionals has been in our DNA since 1997. Today, our mission is more prevalent than ever to educate, motivate and empower communities with technology." 
National STEM Honor Society™ is on a similar mission: It aspires to inspire and recognize the academic achievements of students from K to Career™ in the fields of science, technology, engineering, and mathematics. Mr. Marquez-Leon is a quintessential leader who will advance the future of STEM with NSTEM™. His vision coupled with NSTEM™ will lead to a better STEM community. Together, NSTEM™ and its Advisory Council (Dr. Maxine Cain & Jose A. Marquez) will advance STEM education!
Founder of NSTEM™, Eric Magers, agrees that gaining a leading edge on technology will create brighter futures for the younger generation, and it all begins with a community of passionate STEM individuals.
"When we create environments in our schools and communities that promote and value responsible action, youth are encouraged to become leaders in this work," Magers affirms.  
Even in our interconnected world, there is an enormous gap between the demand for STEM trained professionals and the supply of career-ready, STEM-focused students.
NSTEM™ helps fill that gap, for students and workers at all levels, with an encouraging community of STEM individuals, programs in underrepresented and underserved schools, and opportunities for recognition of excellence and leadership in STEM education. 
We equip future leaders in an increasingly technology-driven world by nurturing STEM education and innovation through project-based learning, leadership development, and mutually beneficial collaboration among students, schools, communities, businesses, and organizations.
Now, with its partnership with TechLatino, NSTEM™ can reach the greater Latino community and continue to provide innovative online resources for students interested in STEM.
About TechLatino: The National Association of Latinos in Information Science and Technology (www.techlatino.org)
Through its network of nearly 15 affiliated community-based councils, associations, and partnerships with non-profit organizations, LISTA advocates on behalf of the millions of Latinos in 50 states and the District of Columbia, Puerto Rico, South America, and Spain. To achieve its mission, LISTA conducts workshops and seminars, national business series, research, policy analysis, and technology awareness programs in order to provide a Latino perspective in many key areas in technology — development of the 21st-century workforce, coding, health information technology, STEAM education, employment/economic status, business development, and broadband. In addition, it provides workshops and training to technology and health professionals and students as well as several opportunities for individuals, small businesses, and families. LISTA hopes to help close the digital divide and give opportunities to all.
The National Stem Honor Society™ (www.nstem.org)
Our mission is to inspire innovation and recognize student excellence from K to Career™ in the fields of science, technology, engineering, and mathematics. The National STEM Honor Society™ (NSTEM™) was founded in 2017 in response to the growing demand for innovative science, technology, engineering, and mathematics in (STEM) education. We foster a passion for STEM in students From K to Career™, inspiring them to pursue these subjects as careers and as lifelong interests.
Written by Anushka Levaku