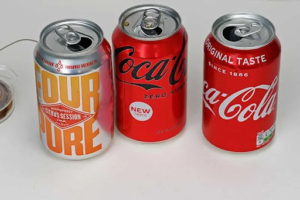 Deposit return schemes: you buy your delicious beverage, drink it, and return the bottle to the store in exchange for some money! In addition to saving money and encouraging you to return to the store, these deposit return schemes can also help the environment.
In many countries, deposit return schemes have been found to reduce litter rates and improve the quality of recycled materials. In Germany, they have a 98% return rate for drink containers. In Lithuania, their return rate rose from 34% to 92% two years after introducing a return scheme. So, why do some places still not have these schemes and how can we help implement them?
The biggest obstacle is legislation. There are many steps to passing legislation for deposit return schemes. Along with lobbying and voting, officials need to make sure these programs will be effective and easy to use. There are four things to consider when implementing these schemes: performance, convenience, producer responsibility and system integrity.
The EU is planning to implement deposit return systems in all countries by 2029. The UK, delayed by the pandemic, plans to launch their system in 2023.
Deposit return schemes can benefit the economy and environment. Activists over the world are committed to using these systems to reduce plastic pollution and litter.
Pictures:
https://www.pillarboxblue.com/wp-content/uploads/2021/07/empty-tin-cans-wire-ht-s.jpg.webp
Sources:
Hailstone, J. (2022, May 18). Deposit return schemes are a win-win for the environment, so why isn't everyone doing them? Forbes. Retrieved May 20, 2022, from https://www.forbes.com/sites/jamiehailstone/2022/05/16/deposit-return-schemes-are-a-win-win-for-the-environment-so-why-isnt-everyone-doing-them/?ss=sustainability&sh=807b8e76c4aa
Written by: Vivien Chen
May 21, 2022