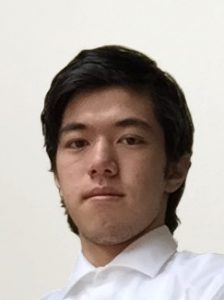 Royce Williams
As of early 2022, I am a senior at the University of California Davis studying Managerial Economics and Political Science, but I am applying to graduate school programs in applied economics. Originally from North Carolina, I grew up mostly in the Sacramento area. Almost all of my time is spent working outside of school, as I enjoy applying my skills and learning from the experiences of actually doing something productive that benefits the communities that I care about. However, I also spend any free time I have hanging out with my significant other, biking everywhere, reading fiction, playing the piano, and engaging in thoughtful discussions with my highly talkative cat.
Having been heavily involved with this department for several months now, I naturally accepted the position. I have an entrepreneurial spirit and an affinity for management, which means that I love creating something out of nothing, working with people, and leading projects in a high-pressure environment. On the other hand, I always try to maintain a servant-leader mindset by working with my team members as their ally rather than their boss.
Although I am familiar with executive management positions, NSTEM stood out to me as an organization I wanted to put my mind to, because it appealed to one of my core values: enriching, encouraging, and expanding STEM education. My studies are closely intertwined with the Math component of STEM, but throughout my K-12 education, I have seen too many opportunities for STEM education in the United States to be drastically improved. NSTEM is a genuine organization that can actually fill those gaps.