Powerful pulleys
Length: 30 minutes
This lesson students get to explore how pulleys work in the context of pyramid building. Using a pre lesson assessment to have students brainstorm what simple machines are and why are they important, along with a (KWL) chart to help students on a new topic. Subject areas included here are geometry, science, technology and engineering. Introducing simple machines intrigues students by showing how they were used to build the pyramids. The lesson includes a classroom demonstration with two brooms, approximately 6 meters of rope and three students. The associated activity uses common materials to demonstrate fixed and movable pulleys, with a video to aid in understanding. The post lesson assessment includes finishing the (KWL) chart. This mini lesson is a great STEM lesson on simple machines.
The Sky and Dichotomous Key
Length: 30 minutes- 1 hour
This is a great lesson for students with their head in the clouds, with topics on earth science and engineering. This NASA lesson includes all materials needed to complete the lesson. Some vocabulary for this lesson includes cirrus, cirrostratus, stratus, and every type of cloud. This is a great opportunity for students to make observations and ask questions. This activity also gets students outside of the classroom to look at the clouds and identify them. On the GLOBE S'COOL website, you can input students' data to create a whole class graph that can be recorded once or continued over time.
Save our shore
Length: 50- 120 minutes
Greening STEM with this lesson teaches the importance of engineering in the protection of our environment. This lesson goes more depth with the role of policy in developing solutions. There are more materials needed for this lesson than most. There are five parts to this lesson; the Scenario, set up standardized wave tanks, develop your management plan, and communicate management plan. Students will learn how shoreline erosion works and the impacts that come with it. Then students come up with a management plan to solve the problem. This activity fosters problem solving and is a great project-based learning lesson.
Move Your Muscles
Length: 15 minutes
Students get to learn about muscles in the human body with this biology focused lesson. Connect this lesson to engineering by introducing it with how astronauts stay healthy while in space, where they are more susceptible to losing muscle. Two activities in this lesson include students trying different exercises to learn more about their muscles, the other letting students investigate muscles and how they are used. Vocabulary included in this lesson includes many different muscles. This lesson gives space for class discussion that allows students to explore the new topic.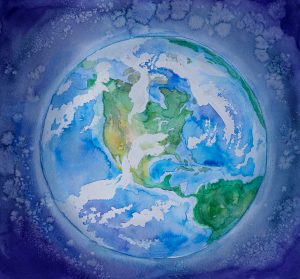 Ocean World
Length: less than 30 minutes
This lesson allows students to toss an inflatable globe and collect data on if there is more surface water or labs on planet earth. The NASA site gives all the materials needed and downloadable PDFs. Students will learn about the different types of surface water, different forms of water, and the oceans. Topics covered include data collection, earth science, and probability. This is a great mini lesson that is hands-on and is able to be extended if preferred by going more in depth on the topic with the provided extension links.
Written By: Olivia Kirven
September 4, 2021